Successful HyperID Integrations
Scorpios NFT Marketplace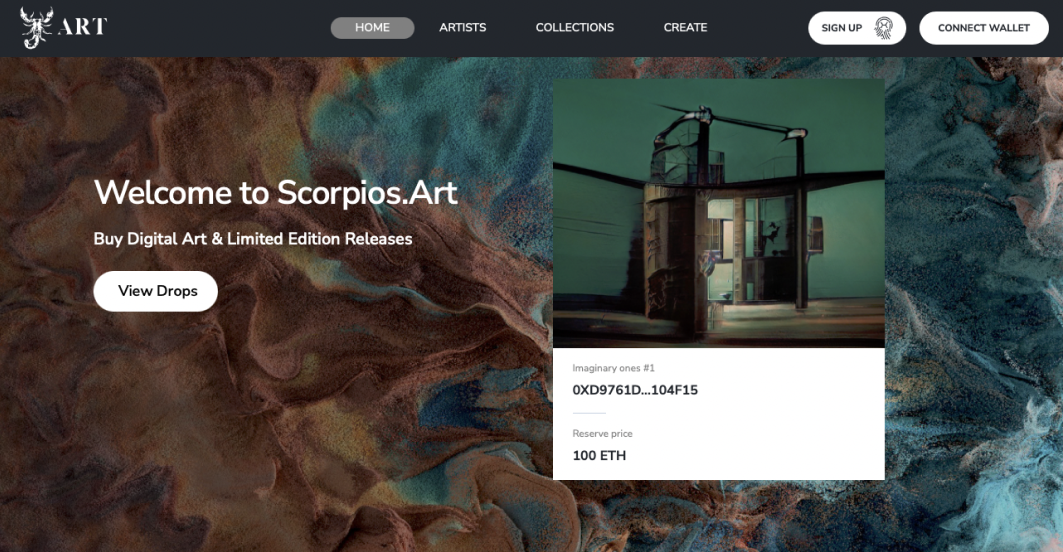 Imagine a world where NFT marketplaces are immune from fraud, scam, money laundering activities, and where users can be absolutely sure that they're purchasing authentic works of art!
While this may sound like a pipe dream, there are players in the market that hear that and nod in agreement, determined to turn that bold vision into reality. They don't scoff at the idealistic motives, but take on these challenges with a 'let's do it' attitude. One of such 'players' is Scorpios, a simple yet brilliant marketplace that took course to sure up their positioning on the legal front by implementing HyperID's KYC procedure to verify their user base.
Scorpios stressed how important the KYC procedure is for identifying fraudulent NFT schemes, weeding out fake identities and stolen credit cards, plus confirming the authenticity of artworks. Upon discussing the intricacies and specifications of the NFT industry, HyperID and Scorpios have combined their forces and expertise to take on these challenging tasks and comply with strict regulations.
HyperID is now integrated into Scorpio's marketplace, so only verified users can buy and sell NFTs, with an option to use fiat to do it! While our work in battling NFT fraud is far from being over, this is a bold first step that will set the tone for the future.
HOFA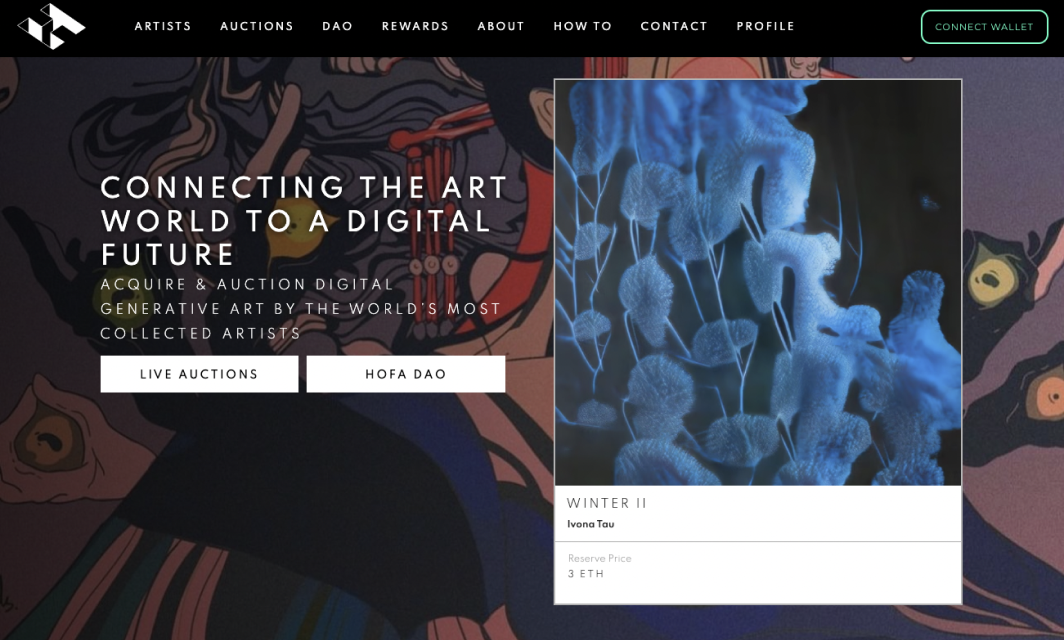 A revolution is brewing in the world of decentralized ecosystems, and it is spearheaded by HOFA, a cutting-edge platform that connects visual artists, digital creators, and art collectors under the same roof. Doing that is not easy!
HOFA is a decentralized autonomous organization, meaning that its management structure uses blockchain technology to automate voting and transaction processing. HOFA is all about transparency, and it always seeks to implement the latest technology to ensure their security stays at the highest possible level. To achieve simplicity in complex voting systems, HOFA zeroed in on finding a proper identity verification mechanism.
Enter HyperID! Its implementation has helped DAO to take a bold step towards ensuring that its members can vote with confidence, without the fear of losing their rewards or falling victim to a compromised account attack. With HOFA, you can be part of a community that truly cares about your security and privacy.
Together both organizations are determined to improve the future of decentralized ecosystems - a world where security is a top priority, and innovation never stops.
Kaizen.Finance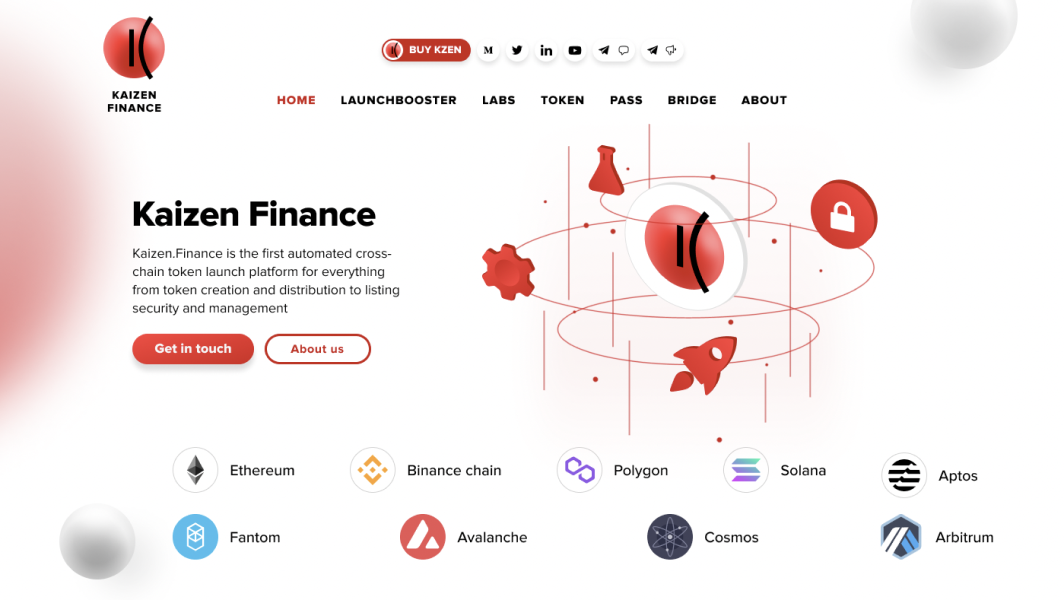 Have you heard about Kaizen.Finance lately? It is the first automated cross-chain token launch platform for everything from token creation and distribution to listing security and management.
Being a trailblazer in such a competitive industry is a tall task, but Kaizen somehow finds a way to keep innovating without overcomplicating. Even though Kaizen is lauded as a crypto platform that can do it all, sometimes they seek outside expertise to ensure 'continuous improvement'.
One of the biggest stumbling blocks for Kaizen was Know Your Business verification. KYB is an essential tool for advancing trust and confidence in the crypto and blockchain ecosystem, as it is aimed to prevent illicit activities and ensure that companies are not inadvertently facilitating criminal behavior.
In the world of crypto and blockchain, where transactions can be anonymous and difficult to trace, KYB is a necessity. Logically, Kaizen.Finance were on the look out for a fitting solution, and after assessing all the available options, they have made their choice.
Now, months after integration, Kaizen.Finance couldn't be happier with their decision. HyperID has enabled them to hit the desired target of promoting greater transparency and accountability, while protecting the platform and reducing financial risks.
CyberWallet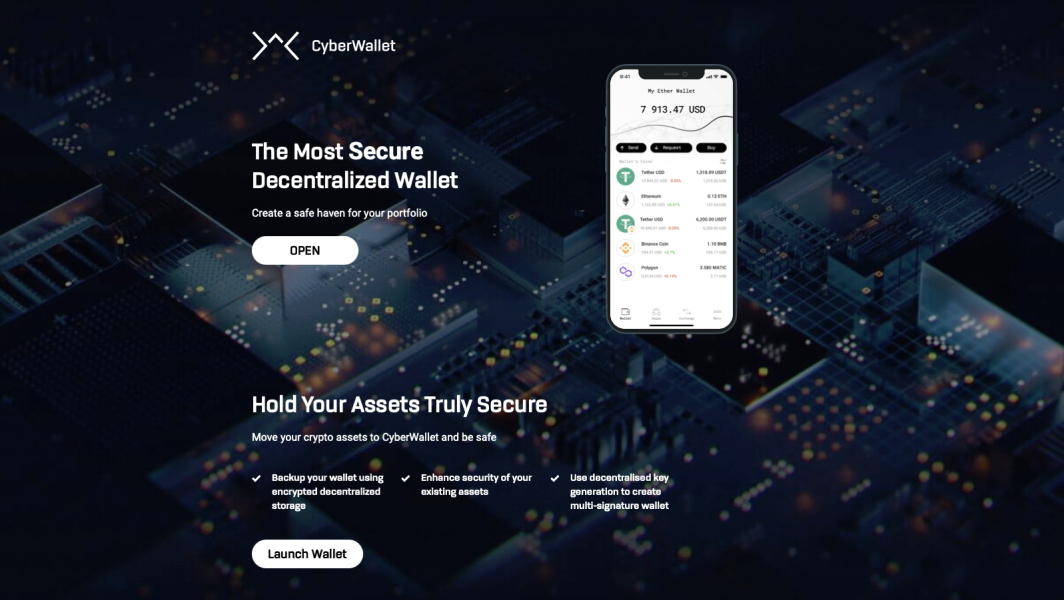 It is hard to dispute that crypto is the future. Unfortunately, that alone doesn't rule out the fact that there are still a bunch of roadblocks that restrict users from easy and secure interactions with cryptocurrencies.
Take crypto wallets, for example. Although many of them may be similar in how they work, they also tend to suffer from similar security issues. One of the main risks lies in the lack of a user verification process, another relates to the action confirmation mechanisms, such as a second authentication factor. What sounds like a minor inconvenience actually requires a specially crafted solution and a careful approach - one which would help a crypto wallet advance its cybersecurity controls without hindering the convenience of popular features.
CyberWallet, a decentralized wallet praised for its security, knew all about it, and adopted HyperID's digital identity validation solution. This integration helped enhance the protection of users' wallet accounts, provide a secure login experience, and ensure clear identification.
Not only HyperID helped strengthen the security of CyberWallet users, it also enabled users to confirm their actions with an additional authentication factor, like transferring funds using biometrics. The future is now, and it is exciting!